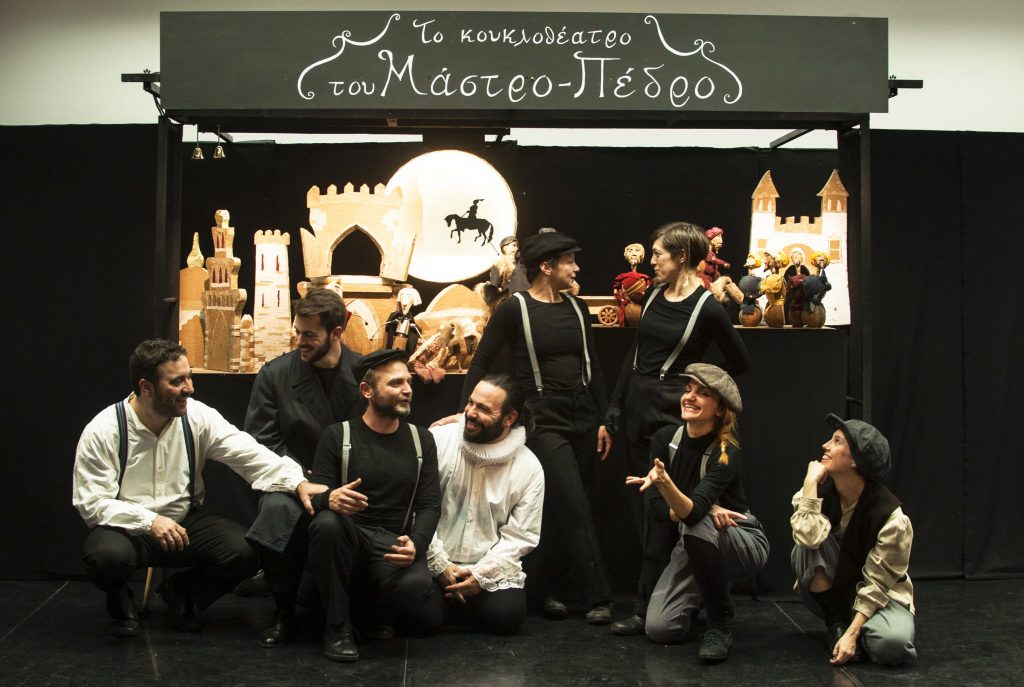 El Retablo de Maese Pedro
by Manuel de Falla
Puppet opera
November 2018 – June 2019
Greek National Opera's Educational and Social Activities introduce the masterful puppet opera El retablo de Maese Pedro to primary schools – an opera composed a hundred years ago by Manuel de Falla (1876-1946), one of the most important innovators of Spanish music. It ideally combines opera's magical world and the age-old art of puppetry. The children's audience will have the chance to learn about the exciting story of this one-act opera, which is full of humorous scenes, plot twists, wonderful puppets and exquisite Spanish melodies carrying the aroma of Andalusian orange blossoms. 
In this opera, composed by De Falla as a tribute to the great author Miguel de Cervantes with a libretto based upon an episode from his most famous novel, Don Quixote, precedence is naturally given to the romantic dreamy knight with the immense imagination. The difference is that Don Quixote does not tilt at windmills, but he himself observes a puppet show at an inn. Just like we do!
Until June 2019, Don Quixote and the puppets, the musicians and the puppeteers will pour out into the neighbourhoods and squares of Attica, to give life to this timeless story that triggers the imagination and stirs enthusiasm among children and adults.
Performance curation /Puppeteers: Lita Aslanoglou, Eirini Mastora, Yiannis Tsioutas
Libretto Translation: Angeliki Boura
Cast: Vassilis Dimakopoulos (Don Quixote), Nicolas Maraziotis (Maese Pedro), Anastasia Kotsali/Dina Strani (Trujamán) – double cast
Piano: Spyros Souladakis
//
more info: http://www.nationalopera.gr/en/education/schools/-el-retablo-de-maese-pedro/ & [email protected]