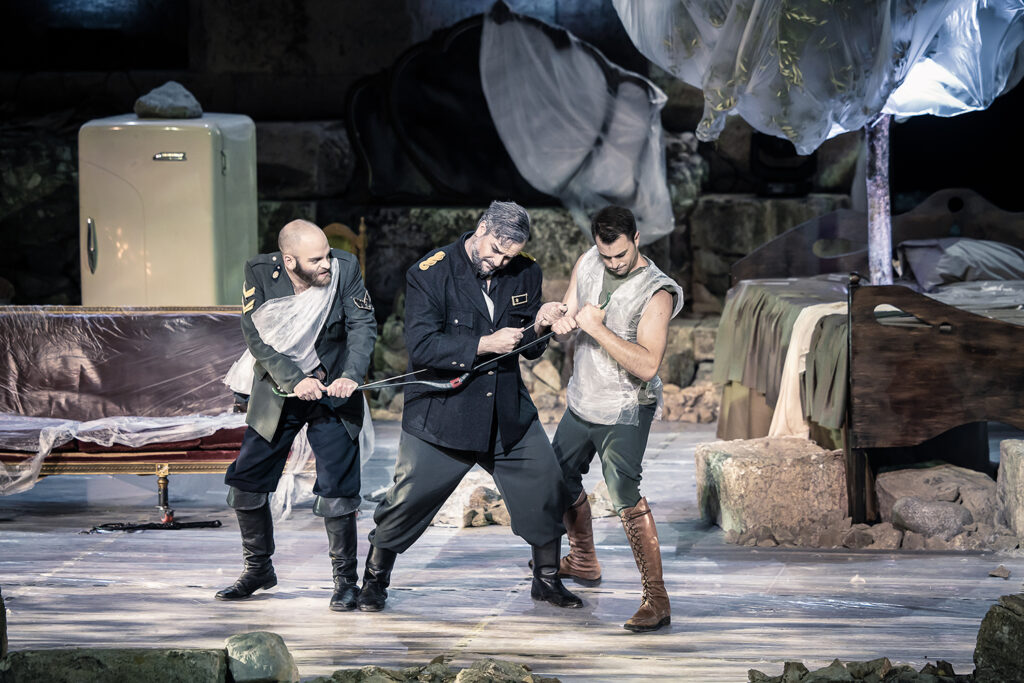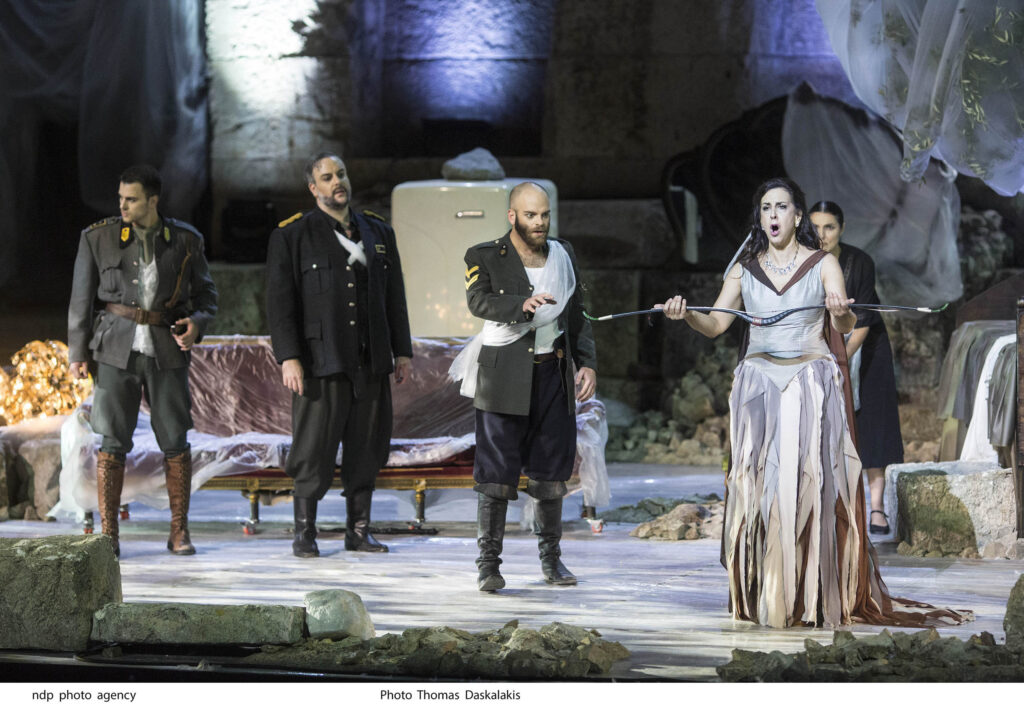 Monteverdi in Herodes Atticus Odeon
Armonia Atenea – The Friends of Music Orchestra returns to the Athens Festival with a new production of Claudio Monteverdi's two-act opera Il ritorno d'Ulisse in patria (The Return of Ulysses to his Homeland).
Prolific and versatile, the beloved Armonia Atenea – The Friends of Music Orchestra conjures a mesmerising soundscape, drawing on the unique sounds of early Baroque musical instruments, under the baton of George Petrou, one of the most internationally acclaimed Greek conductors. The opera will be directed by Marianna Calbari, the accomplished theatre director and Artistic Director of the Greek Art Theatre Karolos Koun. Featuring eleven renowned Greek soloists, led by baritone Tassis Christoyannis and mezzo-soprano Mary-Ellen Nesi, both of whom have received accolades for their performances in leading roles at great theatres around the world. In the role of Anfinomo, one of the suitors, will be portrayed by tenor Nicolas Maraziotis marking his debut with the Armonia Atenea orchestra.