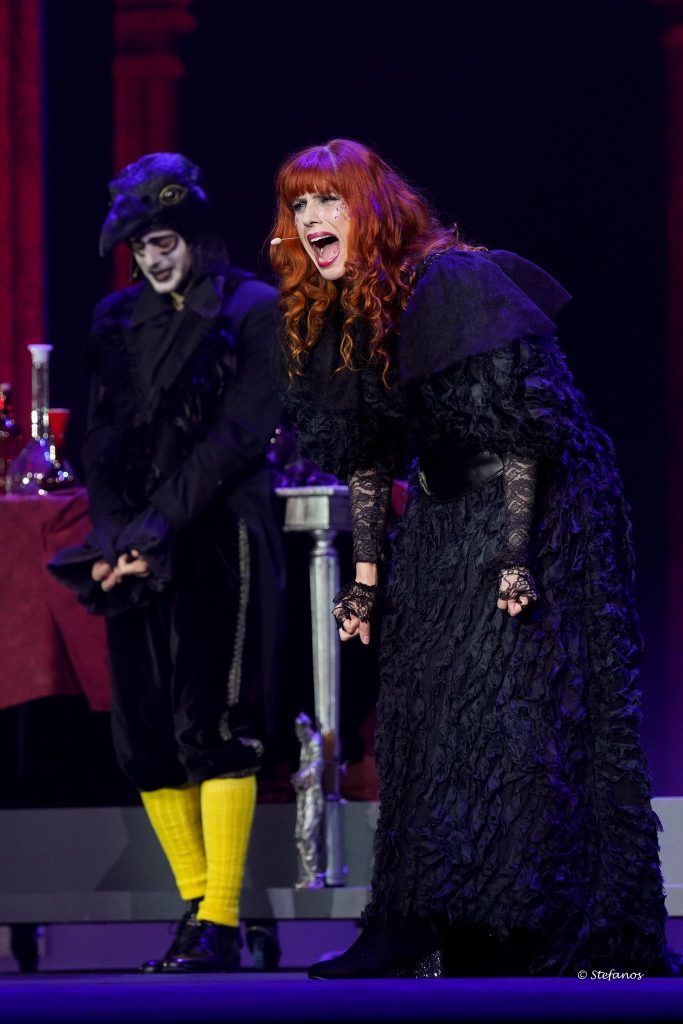 Fricadela, the Witch who hated Christmas!
A new children's opera is staged this season at Christmas Theatre in Athens based on the Eugene Trivizas fairy-tale Fricadela, the Witch who hated Christmas. Composed by Alkis Baltas and directed by Fokas Evangelinos.
The orchestra Athens Academica will perform under the baton of the composer Alkis Baltas who will share the podium for some performances with conductor Christos Kolovos.
Fricadela is the Witch who hates Christmas and everything that has to do with the spirit of being good. So, at Christmas Eve when she hears the carols by a group of children she steals their voices and keeps them inside balloons so they can sing no more! The children committed to take their voices back they enter the dark and wicked castle of the witch where they find themselves in all sort of adventures. Fortunately, Maurice the Crow, a beautiful Peacock transformed into a crow by Fricadela because one sunny day he said "Goodmorning" to her, warns them for traps and tricks and helps them to take back their voices. All ends well for all when the Witch finally understands the meaning of being good and the spirit of Christmas.
//
CONDUCTOR
Alkis Baltas
Christos Kolovos
DIRECTOR
Fokas Evangelinos
STAGE DESIGN & COSTUMES
Konstandinos Zamanis
CHOREOGRAPHIES
Emily Loumpa
LIGHTING
Giorgos Tellos
//
FRICADELA
Irini Karaianni
Marisia Papalexiou
MAURICE, THE CROW / PEACOCK
Nicolas Maraziotis
Yiannis Fillias
LIEUTENANT PANTESPANIS / PASTRY CHEF
Marinos Tarnanas
Konstantinos Mavrogenis
LOUDMILA, THE SAD CAMEL / FOX / JASMIN MERMAID
Martha Sotiriou
Athena Kastrinaki
THE COURT JESTER / JACK IN THE BOX
Konstantinos Zambounis
Aris Prospathopoulos
//
More info & Tickets here: https://www.viva.gr/tickets/